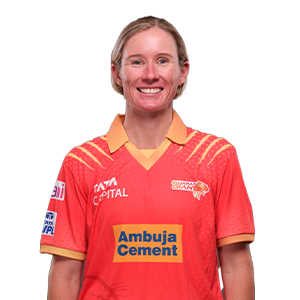 Batting Style
Left Handed
Biography
Beth Mooney is an Aussie wicketkeeper who is known for her consistency with the willow & ability to score runs all over the world. Mooney was born on January 14, 1994. She is currently the proud holder of the prestigious Belinda Clark award which is given to the best Australian woman cricketer of the year.
Mooney is a three times Women's T20 World champion, playing a vital role each time out.
She was named both the T20I Player of the Year & Emerging Player of the Year by ICC in 2017. The experienced batter can deliver the goods at different batting positions & score consistently..
This flexibility makes her a priceless asset for the teams she represents. 
Filter by Tournament
International T20
International T20 Statistics