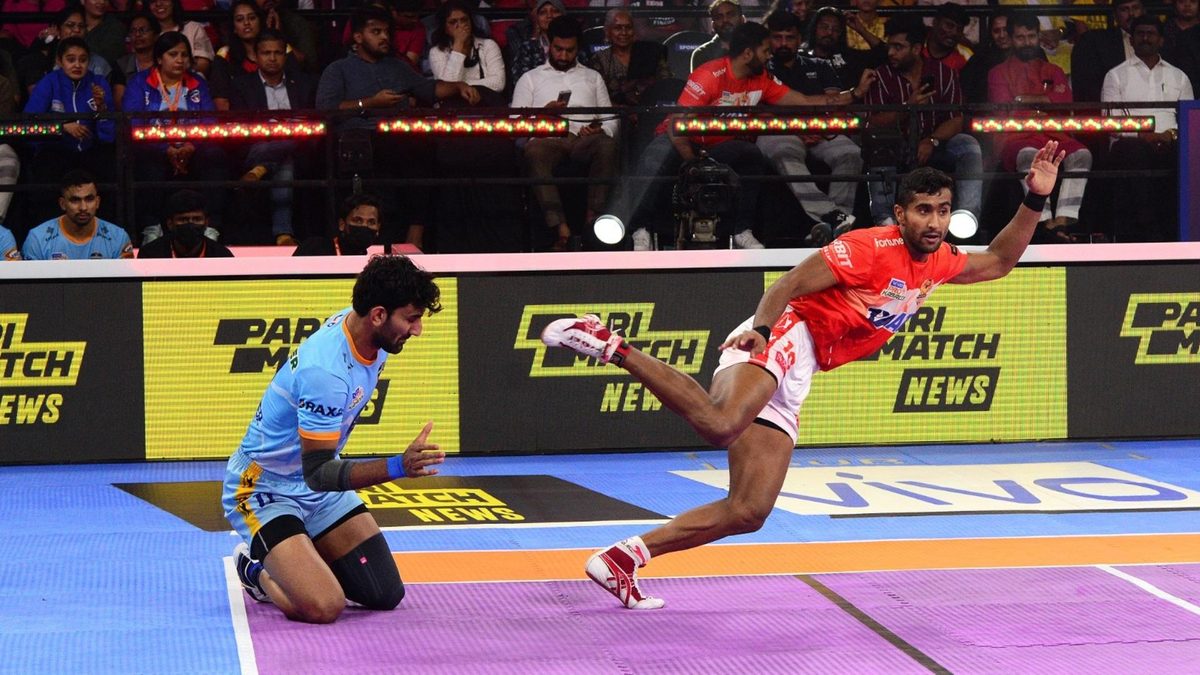 Gujarat Giants' star raider Rakesh Sungroya developed a dream of playing in the Pro Kabaddi League while watching Season 2 on television. Today, he is one of the best raiders in the business. The 20-year-old has scored a whopping 61 points in the PKL Season 9 and has made major contributions to Gujarat's two victories in the season so far.
Speaking about how he got into the sport, Rakesh said, "I attained a huge interest in kabaddi after watching the second season of PKL on television. I started playing the game seriously in my village that time."
Rakesh Sungroya, who hails from Geong village in Haryana, set the stage on fire with 140 points in his debut season in 2021-22 and has continued to do so in Season 9. Describing the reason behind his success, Rakesh said, "There's no secret. I practiced very well before the season and we underwent great training with our coach. We had a pre-season training camp in Gandhinagar for one and a half months. We practiced every morning and evening and our coach worked with us on every aspect of our game."
Rakesh candidly brushed off the thought of any added pressure on him when the team is not winning games. "I don't feel any extra pressure. The team will start performing better in the upcoming matches. We have to work on our defense and I am certain that our defenders will put up good performances in the future," said Rakesh.
"My confidence in my abilities is higher than what it was last season. And I am determined to help my team win the trophy."
In PKL 9, Rakesh has already racked up 61 points in five games and is third in the individual points tally.
Gujarat Giants currently stand sixth in the points table with two wins, two losses and a draw in five games, amassing 14 points.