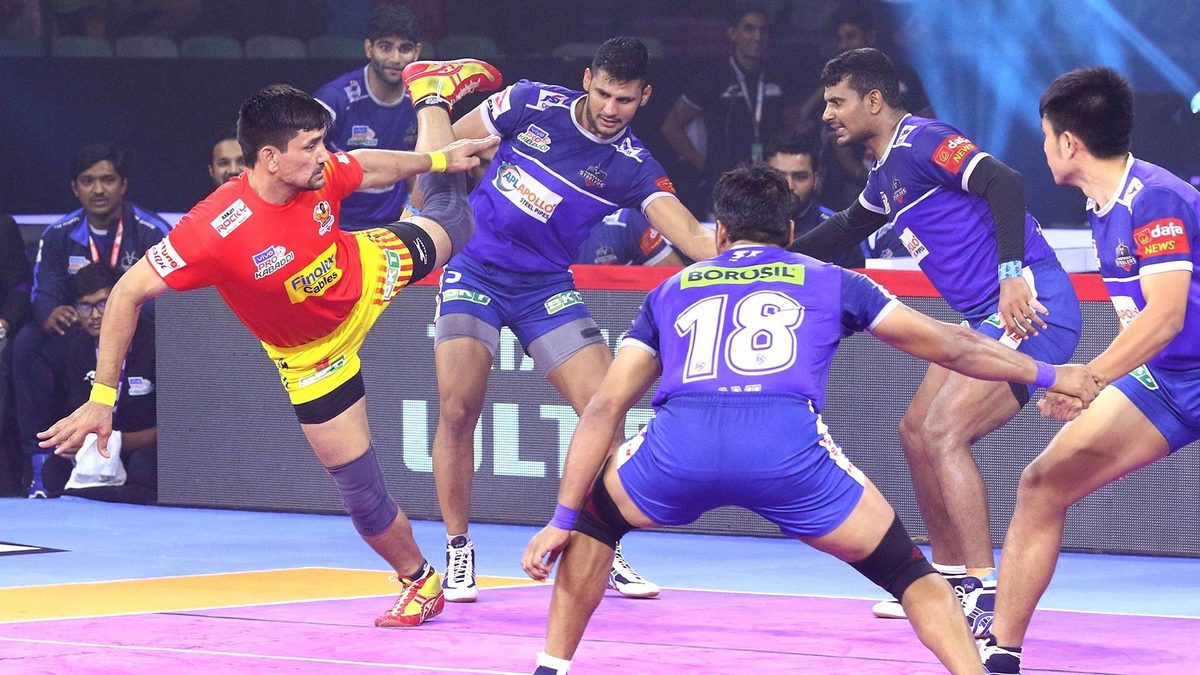 Gujarat Fortune Giants were defeated by the Haryana Steelers, 41-25, at the Thyagaraj Sports Complex in Delhi on Wednesday.
Manpreet made one change going into this fixture with Sonu Jaglan making way for Abolfazl. The Steelers put pressure on our defence from the word go as Sunil & co found it difficult to cope up with tenacity displayed by Vikas Kandola and Prashanth Kumar Rai.
After the Steelers raced to a 2-0 lead, Abolfazel got a two-point raid but Prashanth sent Pankaj and Parvesh to the bench in the following raid. The Giants fought back through Rohit Gulia after he secured raid points at regular intervals, and at one point, it looked like we were in for an exciting contest.
However, things changed dramatically when Vikas Kandola took a Super Raid in the 13th minute to enforce our first All-Out of the game. The momentum was firmly in favour of the Steelers after the All-Out as we went into half-time trailing at 11-20.
After a disappointing first half, everybody expected the Giants' defence to turn up and prove their mettle in the second 20 minutes. Ruturaj's stunning tackle on Vikas Kandola seemed like the first sign of revival for the Giants, but More GB and Gurvinder were tackled in the subsequent raids, which left just one Giant on the mat.
The Steelers quickly inflicted our second All-Out in the 24th minute to take an unassailable lead at 27-14. Manpreet tried a different combination in the final quarter by sending in Vinod Kumar but the Steelers continued to dominate proceedings.
With three defenders on the mat, Sumit Malik super-tackled Vikas Kandola, however, Vinay's Super Raid proved pivotal for the Steelers and a third all-out was the nail in the coffin.
We saw a glimpse of brilliance from Lalit Chaudhary, after he literally powered his way through and took out Ravi Kumar and Sunil. With just 15 seconds left, Vinod evaded Dharmaraj Cherlathan's ankle hold, which left only one man on the Haryana mat. Prashanth Kumar didn't risk himself in the buzzer raid as the Steelers emerged victorious by a huge margin.
Gujarat Fortune Giants 25-41 Haryana Steelers
With four wins and seven defeats, the Giants are placed 11th in the VIVO Pro Kabaddi League Season 7 table. They will be back in action against Bengaluru Bulls at the Sree Kanteerava Stadium on 31st August.

A tough battle awaits us when we take on the home team, however, it's all the perfect match to get our season back on track. We will march forward into a new leg with the hopes of starting a fresh.