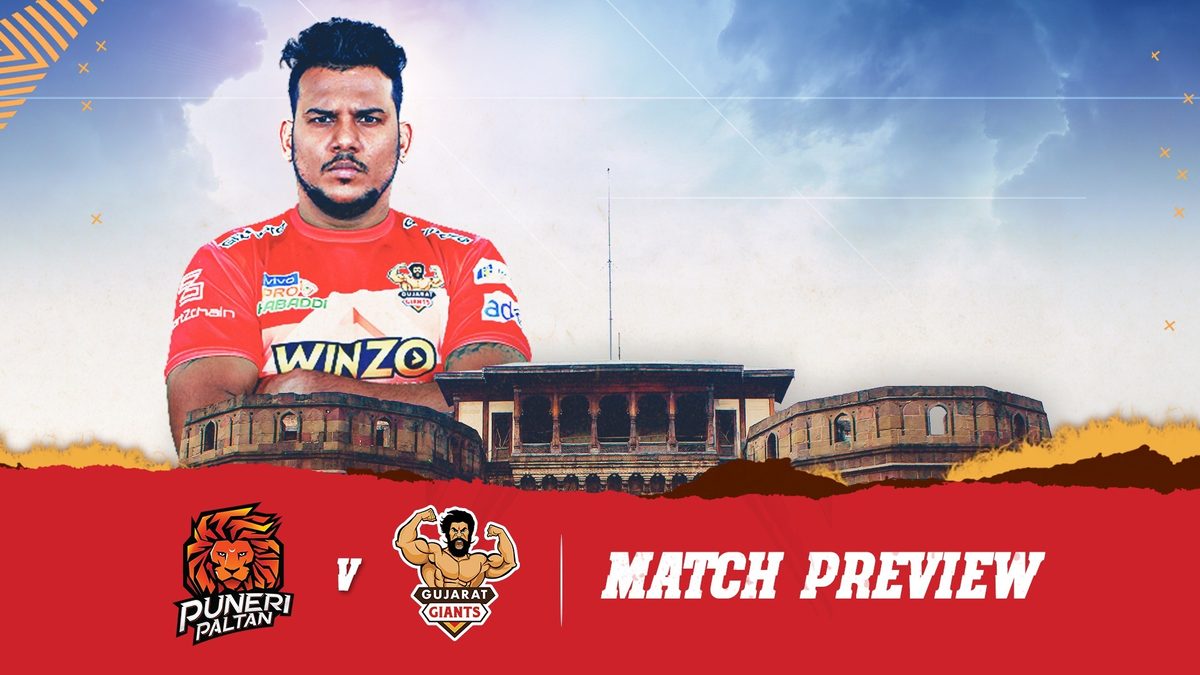 Gujarat Giants will continue their Pro Kabaddi campaign tonight when they face-off against Puneri Paltan. Giants have had a topsy turvy campaign till now with a win eluding them after their first match. In their last fixture against UP Yoddha, the Giants showed great grit in the second half by wiping off a huge deficit and taking the lead in the final minutes of the match before the contest slipped out of their hands. Despite the loss, the team will take a lot of heart from the fightback they showed in the contest as they take on a team placed at the bottom of the table on Wednesday.
Like their opponents, Puneri Paltan also have a solitary win from their five fixtures. However, their other four matches ended with the team ending up on the losing side. What would worry coach Anup Kumar is the manner in which the team has suffered those defeats as they have failed to put up a fight in most of the contests, losing by a margin of at least 7 points in all the matches. The team despite having the ammunition to trouble the best in the league haven't been able to deliver as a group and stares at the huge task of rising from the bottom of the table.
Gujarat coach Manpreet Singh, however, would be wary of a hungry and desperate Puneri Paltan and would not let their guard down against the team. Gujarat has historically enjoyed playing against the team from Maharashtra and have finished on the winning side on six out of eight occasions against them in the past. On Wednesday night, they would need their senior players to take responsibility and take the team over the line, something the team has struggled to do till now. It's a result of that they are on the ninth position in the table despite having given some terrific performances. A testimony to the good show minus desired results can be seen in the points table where despite being in the 9th place, Gujarat's score difference is in the positive.

Players to watch out for:
Rakesh Narwal
Ravinder Pahal
Rahul Chaudhari
Vishal Bharadwaj
Baldev Singh

Head-to-Head:
Gujarat have met Puneri Paltans on eight occasions in the past and have conjured up six impressive wins while Puneri Paltan have ended up on the winning side twice in this rivalry.

Can the Giants jump back into the top half of the table with a roaring performance today?