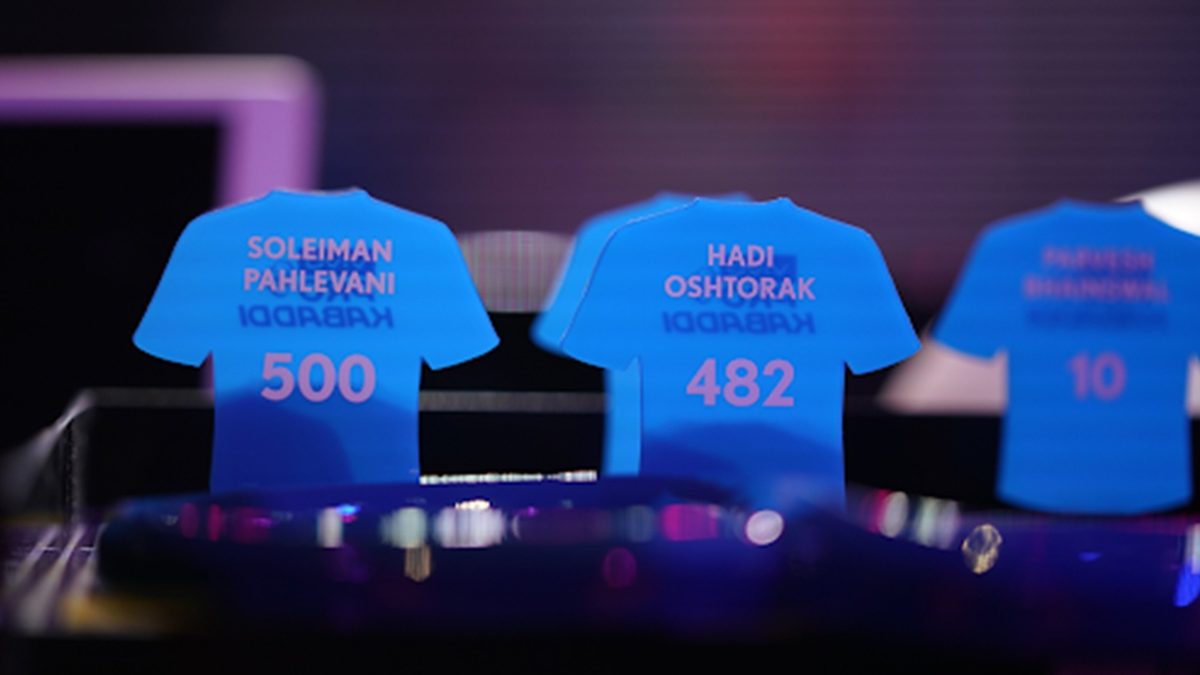 The auction for the eighth edition of the Vivo Pro Kabaddi League returned on the 29th of August, 2021. The excitement and anticipation was palpable since the league was returning after two long years. Gujarat Giants retained Sunil Kumar and Parvesh Bhainswal as Elite Players along with Harmanjit Singh, Sumit and Ankit as the new young players for the upcoming season.
The New Young Players were available to the teams on Day 1. However, only four players were picked in the entire day. The Giants opted to concentrate on Day 2 of the auction, and thus did not participate on Day 1 at all. The team set their sights on Day 2 as a variety of Elite International Domestic players were up for grabs. The Gujarat Giants management team and coach Manpreet Singh came prepared, and were ready to bide their time in order to strengthen the squad for the upcoming season.
The first international player grabbed by Gujarat Giants was Soleiman Pahlevani of Iran for a price of ₹11.50 Lakhs. Soleiman will not be the only Iranian player in the team as the Giants also acquired the services of Hadi Oshtorak for his base price of ₹20 Lakhs. The all-rounder and season 3 winner will help the squad with his vast experience, which the Giants' young players will look to learn from.
This helped wrap up the International Players' pool for the Giants. The team at the auction table has looked extremely content and happy with the acquisitions so far. The smooth blend of experience and versatility is visible in the squad. The team is gearing up for Season 8 of the Vivo Pro Kabaddi League. It won't be long before they are back in action!