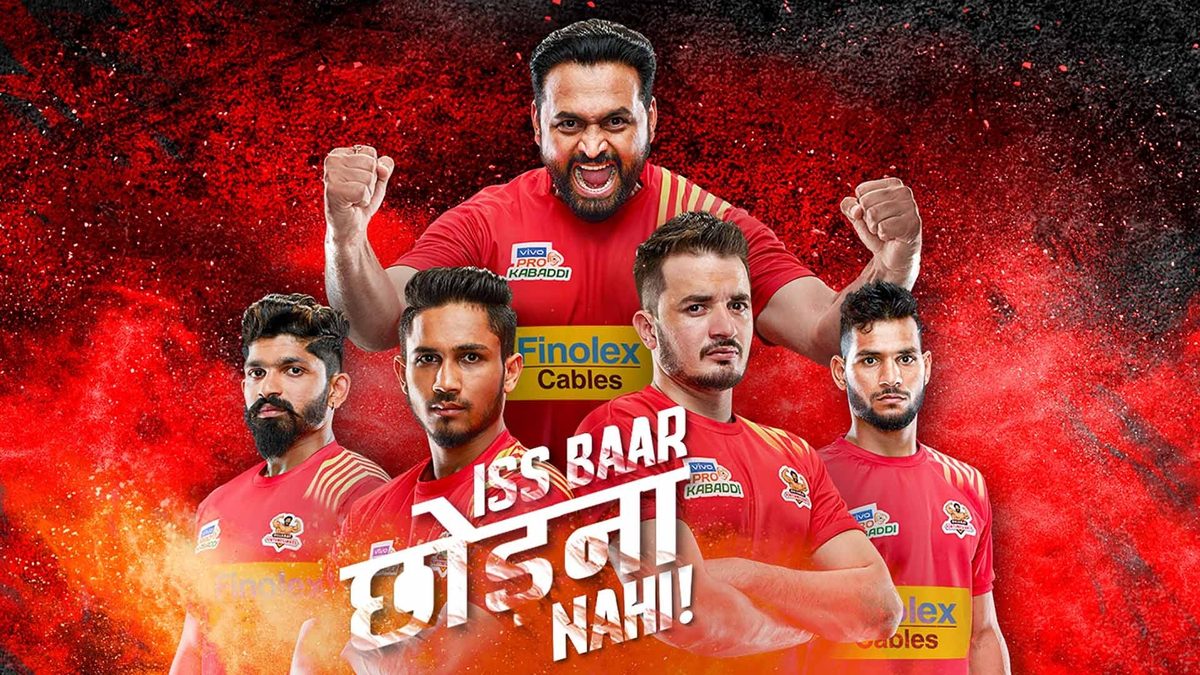 This will be the motto of our club from today onwards. It will be the identity of our club on and off the field. With this, Gujarat Fortune Giants would like to announce to the world their new identity, new personality and new thought process.
The goal is to be aggressive, passionate and determined and win the hearts of not just GFG fans, but fans across the world with our brand of Kabaddi. In the last 2 seasons, we came extremely close to winning the championship but fell agonisingly short on the last hurdle. That is what led us to his motto of 'ISS BAAR CHODNA NAHI'.
ISS BAAR CHHODNA NAHI signifies our intent to win the championship, no matter what obstacles lie ahead and no matter how difficult the path might be.
It will be the fundamental principle that will shape the culture of the team, right from our communication to our graphics, to our activities and our sporting events. ISS BAAR CHHODNA NAHI, perfectly defines the outlook of GFG's vision.